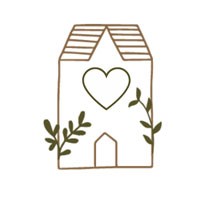 Nestled on the rolling hills of Somerset, just beyond Taunton, lies the heart of Tripps Somerset, a haven where fragrances transform mere spaces into enchanting realms. Our philosophy revolves around the belief that scents are more than just pleasant aromas; they are powerful messengers of memories and emotions. 
At Tripps Somerset, we comprehend the profound connection between scents and human experience. A fragrance has the extraordinary ability to conjure up memories, shape moods, and elevate atmospheres. With this understanding, our mission transcends simply making a room smell good; it's about crafting an immersive experience that resonates on a personal level.
When you make a purchase from Tripps, you become an integral part of a larger vision, actively contributing to positive change and making a conscious choice.
Central to our ethos is the creation of candles and wax melts that embody both luxury and environmental consciousness. We use a luxury wax base of coconut and rapeseed, thoughtfully excluding soy, palm, and paraffin. This eco-friendly composition not only ensures a clean and sustainable burn but also aligns with our commitment to reducing our ecological footprint.
Sustainability isn't just a buzzword at Tripps Somerset; it's an integral part of our identity. Our dedication to reducing plastic waste is evident in every facet of our products. From the moment you unwrap our offerings, you'll discover a plastic-free oasis. Our ethos extends to our packaging, where sustainability takes center stage.
We understand that the packaging surrounding our products plays a pivotal role in safeguarding the environment. Our tissue, delicately cradling your scents, is composed of recycled materials and is fully compostable, embodying our belief in cradle-to-cradle sustainability. Even the wrappers encasing our wax melts are compostable, continuing the cycle of responsible waste management.
Our packaging isn't just environmentally friendly; it's an embodiment of repurposed elegance. The luxurious boxes embracing your chosen fragrances are crafted from recycled materials, providing a second life to discarded resources. The ribbon that adorns our packages has a story of its own. Made from plastic bottles rescued from the ocean, symbolising transformation and hope.
Visit the whole range at: www.trippsofsomerset.co.uk
Lemongrass and Ginger Candle Gift Box
We're giving away a Tripps' thoughtfully crafted luxury gift box. Inside, you'll discover a harmonious trio of sensory delights: a captivating Lemongrass and Ginger candle, a stylish wax melter, and a trio of our most beloved snap bar wax melts. Depending on the season, these wax melts will immerse your space in enchanting fragrances that evoke the essence of nature.
To enter prize visit our competitions page:
Subject to Terms & Conditions